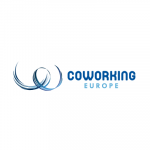 Coworking Europe is the largest worldwide event on coworking.
It is a 3 day anual conference dedicated to storytelling, discussions, co-creation workshops by sharing knowledge and best practices on the coworking topic and the management of working collaborative environments.
The event aims to connect coworking spaces accross Europe and foster collaboration between the European coworking communities.