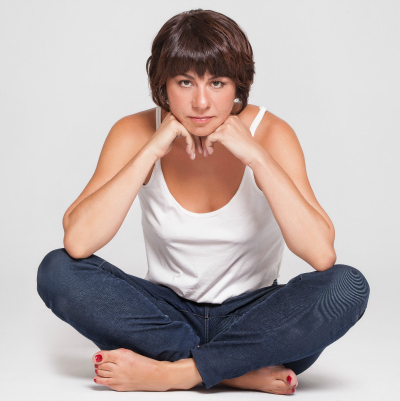 Happy Working Lab is the personal project of Vanessa Sans. An entrepreneur and coworking evangelist with a passion for innovative and disruptive working models and social work environments. Her goal is to enjoy life, learn, travel and grow personally and professionally. She works in the coworking sector since 2012.
I never felt comfortable working for the traditional labour market, this discomfort inevitably lead me to discover the coworking culture and join the movement some years ago. Coworking connects people globally and brings the balance between work-life as well as productivity-passion.
She is the Project manager of SocialWorkplaces, an international content platform on the social workplace phenomenon and also the producer of Coworking Europe conference, the oldest and largest coworking conference worldwide.
Co-director of Coworkation Spain, a travel agency which organizes inspirational coworking retreats, set in stunning locations for companies and professionals.
She also has been co-organising the Coworking Spain conference from 2013 to 2017.
She founded in 2012 transforma bcn, a coworking space located in Barcelona.
Her strengths are coworking strategy, branding, communication, marketing, community building, events and project management.
She has taken part as a speaker in the World Workspace Europe 2018 (Barcelona), Workspace Conference Day 2017 (Madrid) – Coworking Europe conference 2017 (Dublin) – I am Tomorrow 2017 (Barcelona) – The August Fest 2016 (Hyderabad, India) – Coworking Africa conference 2015 and 2016 (Cape Town, South Africa), Coworking Spain conference 2013, 2014, 2015 and 2016 (Barcelona, Madrid, Valencia).